Bolland & Marotz
Photo
/
Web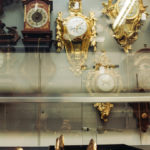 Art auction house with tradition. Supplements beyond the 50,000 €. Noble feeling also in the Web.
With worldwide online auctions and contacts to collectors Bolland & Marotz approached us to present the location of Bremen duly.
We caught some impressions on the auctions and preparations on camera. Luxurious and honest.


In the international market, the auction house can set itself apart from all competitors.

With our custom-designed website it wins the important trust of the consignors.